If you live in Fergus, Elora, or Guelph and your cat or dog have never visited a groomer for a fur-cut, nail trim, and a pamper, then you need to try Meg's Paw Spa in Elora, Ontario.
It is easy to imagine that only poodles, silk-haired collies and toy racers benefit from professional grooming. Since pet toothbrushes and nail scissors are readily available in pet stores, it does not occur to the average person going to the groomer is the right thing for their pet. Most pets with easy-to-care-for fur rarely need a fur cut.
As a dog owner, you are responsible for taking your dog for a walk every day and keeping up with regular care. To maintain their look and cleanliness, you should brush your dog daily or weekly with the right comb or bring them to Meg's Paw Spa – the #1 pet grooming service in Guelph, Fergus and Elora.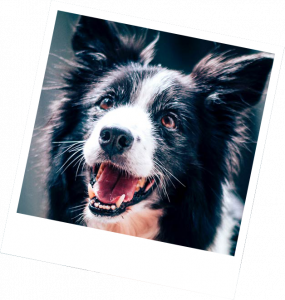 Contrary to popular belief, care is not a luxury treatment but a prerequisite for a pet's health.
Pets do not need a daily shower like humans, but regular grooming is important for a healthy coat, clean skin and a sweet-smelling coat. In addition, frequent brushing can prevent future health complications by eliminating infections, fleas and ticks. So the next time your furry friend rolls around in a pile of mud, don't hesitate to drop him or her off at Meg's Paw Spa for professional grooming.
Regular brushing of dog fur prevents matted hair. It is recommended for longer coats and dog breeds to use a rake or a dog comb when brushing. Entry fleas and ticks Another aspect of care is bathing the pet. How often you have to bathe a pet depends on its coat, breed and type. A bath removes dirt and additional oil from the skin and creates a healthy, pleasant-smelling coat.
Most pets need a nail trim once or twice a month. Long nails are a common cause of chiropractic problems in cats and dogs and contribute to joint pain and stiffness. If your dog or cat's nails are too long, they may touch the ground.
Pets want to feel clean, and we humans do the same. Long nails on your cat or dog can cause serious discomfort and need to be trimmed to an acceptable level. We all have a smell, and the typical smell of dogs permeates the apartment.