Meet our salon team!
While in our care, you can have the peace of mind knowing your pet is receiving the best spa care from our team of talented groomers.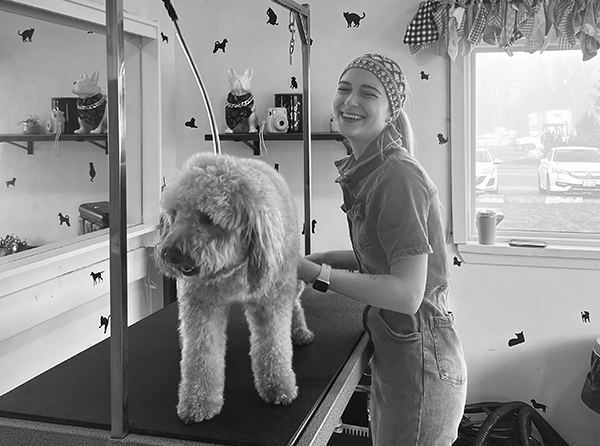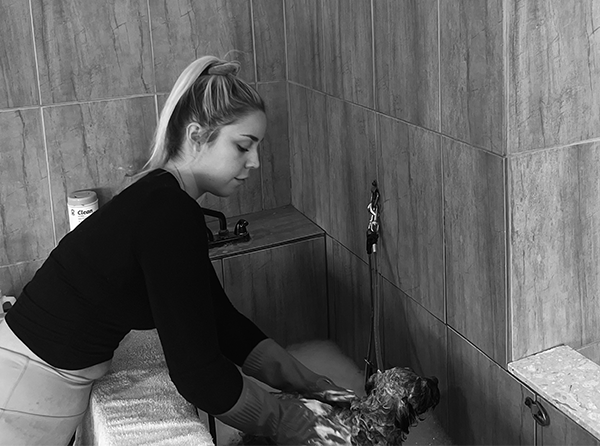 Our pet grooming process will keep your pet feeling relaxed and safe.
At Meg's Paw Spa, we groom with love. With years of pet grooming experience, we understand that each beloved pet has specific needs. That is why each visit to Meg's Paw Spa is tailored to your pet, with a focus on their comfort. You can trust that your pet's paws are in good and gentle hands. That's Meg's promise to you and your pet.
Paw-sitive Comments
Meg at Meg's paw spa was great to work with. She's knowledgeable and offered tips on how to groom my pup at home between visits. As an over bearing new dog mom, Meg made sure I was comfortable and sent me updates and shared pictures from the service and how my pup was doing. She sent us home happy with a blow-out, a keepsake polaroid, and a pink bandana. Worth every penny!
Paw-sitive Comments
10/10 would recommend Meg! I was so pleased with the amazing job she did clipping my golden, Cooper! It had been some time since he had been to a groomer, and she made sure he looked perfect! The Polaroid snap & bandana were a special added touch and I will definitely be bringing Cooper back again in the future! Thanks Meg! ❤️
Paw-sitive Comments
Our pup Charlie looks perfect after his first grooming session! Meg took the time to work with him as he gets used to being groomed and he did well. Looking forward to the next time he goes as he was so tidy and smelt great after his visit. Thanks Meg!